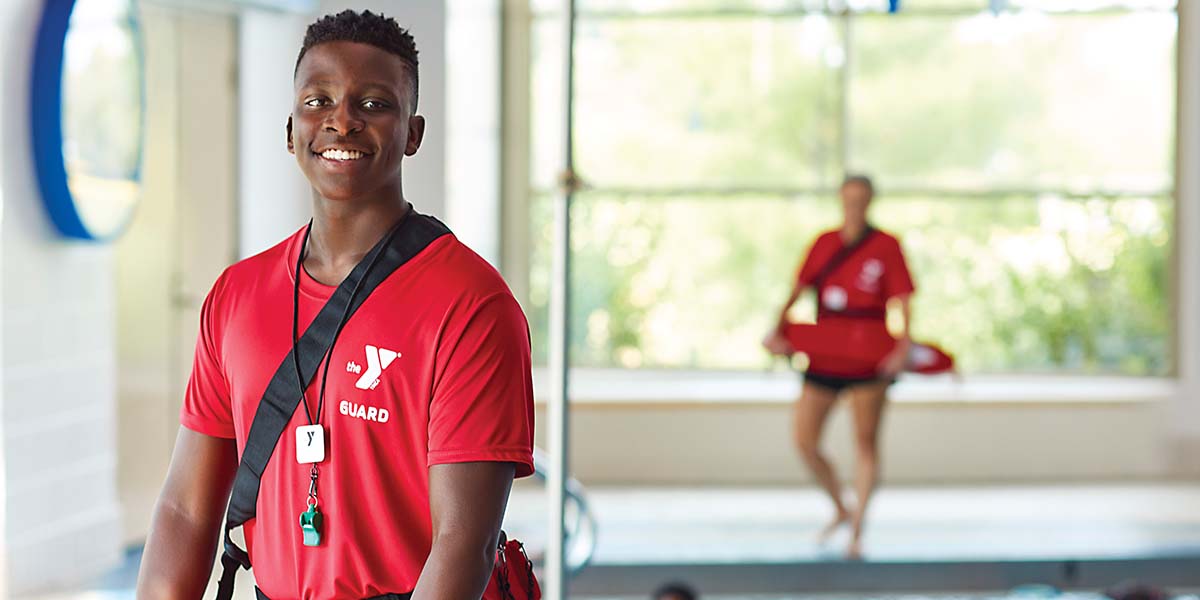 Lifeguard Certification Course
This course is designed to give participants the basic skills and knowledge needed to be lifeguards in pools and aquatic environments. This comprehensive course offers up-to-date information on how to guard, anticipate, and prevent problems and to take action to help those in need. CPR, First Aid, and AED certifications are included in the cost of the program. Participants must pass a swim test on the first day of class in order to remain registered.


Ages: 16+
When: May 7-9 and May 14-16
Cost: New Certification- $285; Re-Certification- $185
For More Information:
Ashley Kamita –Aquatics Director
209-472-9622
This email address is being protected from spambots. You need JavaScript enabled to view it.
Join the Y team!
Many people of all ages and backgrounds come to the Y for water safety education, to learn to swim, and to meet their health and wellness goals in the pool. Lifeguards are essential to ensuring a safe environment for those individuals.


Lifeguards maintain safe swimming conditions in and around the pool and create a positive atmosphere that promotes safety and engagement. Their presence allows us to offer life-changing programs in the areas of youth development, healthy living, and social responsibility. When we do this effectively, we deliver on our cause to strengthening the community.

Join our cause, join our team!
Open Positions: