ABOUT US
The YMCA of San Joaquin County has been dedicated to serving the community since 1855. We are a "Y without walls" meaning we do not have a facility. We provide programs at over 40 programs sites throughout San Joaquin County. Our organization is governed by a volunteer Board of Directors. Over 700 volunteers and staff serve our YMCA and community as coaches, mentors, fundraisers, and tutors. Our vision is to be the program of choice for inspiring youth to reach their greatest potential.
Although our economy is going through tough times, the Y is here to help strengthen the foundation of our community. We are committed to reaching, serving and meeting our community's need.
OUR FOCUS
At the Y, we believe that to bring about meaningful change in individuals and communities, we must be focused and accountable. We measure success by how well we engage communities in our three areas of impact.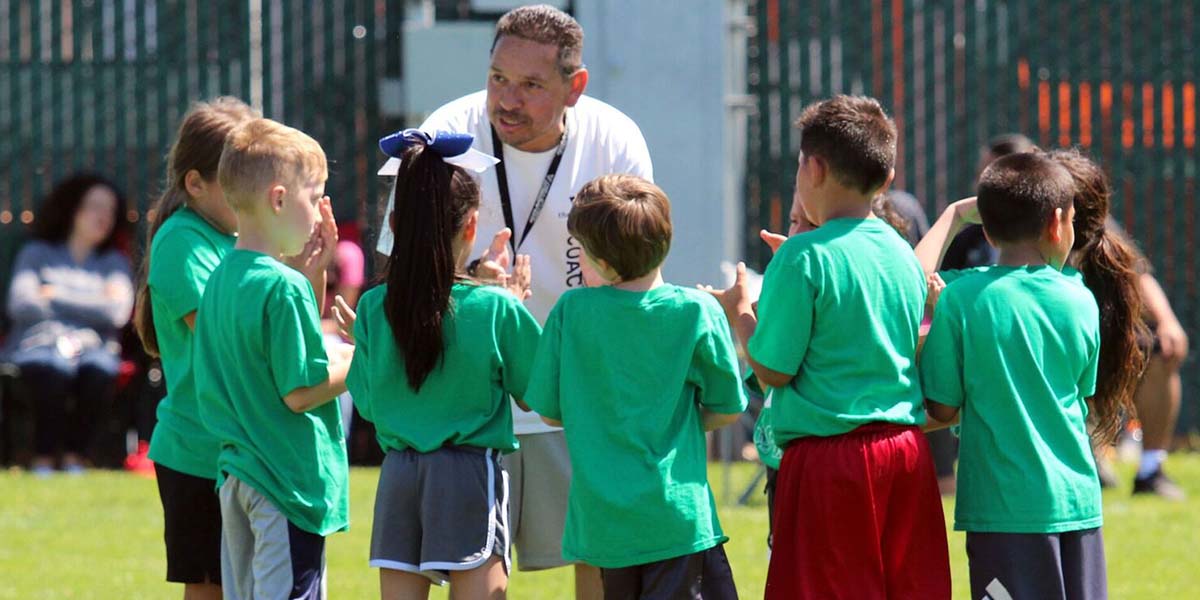 OUR AREAS OF IMPACT
The Y is a cause-driven organization that is for youth development, for healthy living and for social responsibility. That's because a strong community can only be achieved when we invest in our kids, our health and our neighbors.
YOUTH DEVELOPMENT
We believe that all kids deserve the opportunity to discover who they are and what they can achieve. Through the Y, thousands of youth today are cultivating the values, social skills, and relationships that lead to positive behaviors, better health, and educational achievement. This is being implemented in all of our programs. Y activities give children the opportunity to become confident kids today and healthier, happier grown-ups tomorrow.
HEALTHY LIVING
Improving our community's health and well-being is a priority for the Y. At the Y, we help children and adults understand and value their health, and we nurture their well-being. The Y's healthy living programs brings families' closer together, encourages good health, and fosters connections through activities, fun, and shared interests.
SOCIAL RESPONSIBILITY
At the Y, strengthening the community is our cause. The Y has been listening and responding to our communities' most critical needs since 1855. Whether developing skills or emotional well-being, welcoming and connecting diverse populations or advocating for healthier communities, the Y fosters the care and respect all people need and deserve. Together we can build stronger, more inclusive communities, provide support for families and promote positive change overall.
Opportunities for All
The Y is for everyone. Our programs, services and initiatives enable kids to realize their potential, offer ways for families to have fun together, empower people to be healthier in spirit, mind and body; welcome and embrace newcomers and help foster a nationwide service ethic. And that's just the beginning.